Lead In:
When it comes to your production process, whether you're just starting out or looking to upgrade, finding a reliable manufacturer for copper wire drawing machines is absolutely crucial for engineering.
Fortunately, China, a global manufacturing hub, offers a diverse selection of wire suppliers known for their efficient production and top-notch machinery. In this comprehensive guide, we have curated a list of the top 10 copper wire drawing machine manufacturers in China.
This product brochure will serve as your compass in navigating the vast market, enabling you to make an informed decision and select the perfect fit for your operational needs and budgetary considerations. It provides comprehensive product details and highlights the various applications of the manufacturer's offerings. Additionally, computer simulation is utilized to enhance the understanding and evaluation of the products.
Answer Section:
China offers an impressive array of copper wire drawing machine suppliers. Among the numerous options available, we have carefully selected ten manufacturers that excel in terms of quality, reliability, customer service, and industry reputation. These wire manufacturers offer competitive machine prices and are known for their efficient production processes.
These suppliers are:
Each product brings its unique strengths to the table, providing an extensive range of options in the product brochure for diverse business needs. From power to production, these product details are designed to work efficiently.
Read On
Are you excited to uncover what sets these manufacturers apart from the rest? Keep reading for a detailed analysis of each one, including their product details, surface, and sensor.
We'll explore their manufacturer's company profile, unique production product features, customer feedback, and what makes their surface stand out in the market. Additionally, we'll delve into their innovative mechanism.
By the end of this article, you'll have a thorough understanding of what each manufacturer brings to the table in terms of production and product details, enabling you to make the optimal choice for your business. Whether they have years of experience or are a new business type, knowing these key factors is essential.
Jiangsu Jiacheng Technology Co., Ltd. is one of the most prominent players in the field of wire drawing machines in China. They've been in business for more than two decades, established in 2001, and they've built a stellar reputation for delivering machines that are technologically advanced and tailored to customers' needs.
Their portfolio of copper wire drawing machines is extensive, catering to both big and small businesses. One of their standout products is the 24VD RBD Fine Wire Drawing Machine. Known for its high-speed drawing and reliable performance, this machine is a testament to Jiacheng's commitment to innovation and quality. As a leading steel ball manufacturer, Jiacheng also offers competitive machine prices for various diameters.
What sets Jiacheng apart is their ability as a wire drawing machine manufacturer to provide comprehensive solutions for wire drawing processes. They don't just sell machines; they offer a complete package that includes pre-sales consulting, in-sales guidance, and after-sales service and maintenance. This holistic approach makes them a reliable partner in setting up and maintaining your wire drawing operations. Their machines are equipped with a mechanism that ensures smooth wire drawing, and they use high-quality steel ball bearings for optimal performance. Additionally, they incorporate advanced sensor technology to enhance the efficiency and accuracy of the wire drawing process.
Furthermore, Jiacheng, a renowned manufacturer, boasts excellent customer service. Customer testimonials often highlight Jiacheng's quick response times, efficient problem-solving skills, and willingness to go the extra mile to ensure customer satisfaction. This dedication to service has allowed Jiacheng, with years of experience in the machine application industry, to build long-lasting relationships with businesses worldwide.
For more details, you can visit their official website here.
LISTRONG Mechanical & Electrical Co., Ltd. is a professional and leading manufacturer of wire drawing machines, established in 2008, and based in Suzhou, a city renowned for its extensive manufacturing industry. Over the past decade, they have developed an excellent reputation for their products' quality and their dedication to innovation.
LISTRONG, a leading wire drawing machine manufacturer, offers an extensive product range that includes machines suitable for both copper and stainless steel wire. Their durable, efficient, and easy-to-use machines have received positive feedback from customers. One standout product is the 13D Rod Breakdown Machine for Copper Wire, which showcases LISTRONG's commitment to integrating cutting-edge technology into their high-speed drawing and high-efficiency operation mechanisms.
What sets LISTRONG apart is their focus on customer-centric solutions as a manufacturer. They are dedicated to understanding their clients' needs and offering personalized mechanisms to meet those needs. Their commitment to their clients extends beyond the initial sale, offering excellent after-sales services and technical support to ensure their machines' smooth operation. With years of experience in the business, LISTRONG has become a trusted manufacturer in the industry, known for their reliable mechanisms and exceptional customer service.
LISTRONG, a reputable manufacturer with years of experience in the business type, is known for its exceptional customer service. The company takes pride in its prompt responses to customer inquiries, effective troubleshooting, and continuous support. As a result, LISTRONG has built long-standing relationships with a large number of satisfied customers worldwide.
For more details, you can visit their official website here.
Zhangjiagang Chengjun Machinery Co., Ltd. is a renowned company with a strong foothold in the wire drawing machine manufacturing industry. The company's prime location in Zhangjiagang, a prosperous city in Jiangsu province, grants it access to advanced industry resources and a thriving business environment.
Chengjun Machinery, a leading wire drawing machine manufacturer, focuses on providing durable and efficient machines. Known for their commitment to quality, they construct their machinery with robust materials, including steel balls, ensuring long-lasting and dependable performance. Their versatile machines can handle a variety of materials and wire diameters, making them ideal solutions for businesses of all types and sizes.
In addition to their robust machinery, Chengjun, a leading manufacturer, also stands out for its diverse product line. They offer straight-line wire drawing machines, water tank wire drawing machines, inverted vertical drawing machines, and other types, all of which have different features and advantages. This wide range of options allows clients to choose the best machine to meet their specific requirements. With their expertise in the steel ball manufacturing process, Chengjun offers an extensive number of options for clients to choose from.
Furthermore, Chengjun Machinery, a reputable manufacturer of steel balls for over [number] years, places a high value on customer service. They are always ready to assist their customers with any questions or issues, offering professional advice and prompt responses. Their customer-centric approach has earned them a strong reputation and a loyal client base in the steel ball manufacturing business type.
But that's not all. As a leading manufacturer in the wire drawing machine industry, Chengjun Machinery has an ongoing commitment to technological innovation. They strive to continuously enhance their product line by integrating the latest advancements into their machines. This commitment ensures that Chengjun Machinery, with years of experience in the business type, remains at the forefront of the industry.
You can learn more about Zhangjiagang Chengjun Machinery Co., Ltd. and explore their product offerings on their website here.
If you're in search of high-quality wire drawing machines, then WUXI WANDESHUN MACHINE CO., LTD, a long-standing company in the industrial hub of Wuxi, China, is the right choice for you. With years of experience in delivering high-performance machinery, WUXI WANDESHUN caters to various industries' needs, providing top-notch steel ball wire drawing machines.
What sets WUXI WANDESHUN apart is their innovative high-speed wire drawing machines. When you're in the steel ball business where time equates to money, the high-speed and efficiency of these machines can significantly enhance your operations, offering you a competitive advantage. Regardless of the industry, be it construction, automotive, or electrical equipment, the versatility of these machines ensures that they will seamlessly fit into your production line. With a number of years in the business, WUXI WANDESHUN understands your needs and provides top-notch machinery for your steel ball production.
As a customer, you may have unique requirements specific to your steel ball business type. WUXI WANDESHUN shines in this aspect by providing machines adaptable to different wire sizes and materials, perfect for your yearsbusiness type. They prioritize understanding the client's needs, allowing you to have a product that aligns perfectly with your operational requirements.
When making your decision, it's important to consider a company's commitment to the future. WUXI WANDESHUN's evident investment in research and development demonstrates their dedication to staying on the cutting edge of the steel wire drawing industry. By choosing their steel products, you're opting for a future-proof solution that is ready to evolve with changing industry trends.
When purchasing steel machinery, after-sales service is a significant factor for businesses in the ball manufacturing industry. WUXI WANDESHUN excels in this area, offering comprehensive customer service that extends well beyond the point of purchase. They understand that the customer journey doesn't end with a sale, and their commitment to providing timely assistance ensures that you're never alone when you need support for your steel ball business.
In summary, WUXI WANDESHUN MACHINE CO.,LTD provides reliable, efficient, and future-ready wire drawing machines coupled with excellent customer service. If these are the qualities you seek in a supplier, then WUXI WANDESHUN may just be the perfect match for your business. Feel free to visit their website here for more detailed information.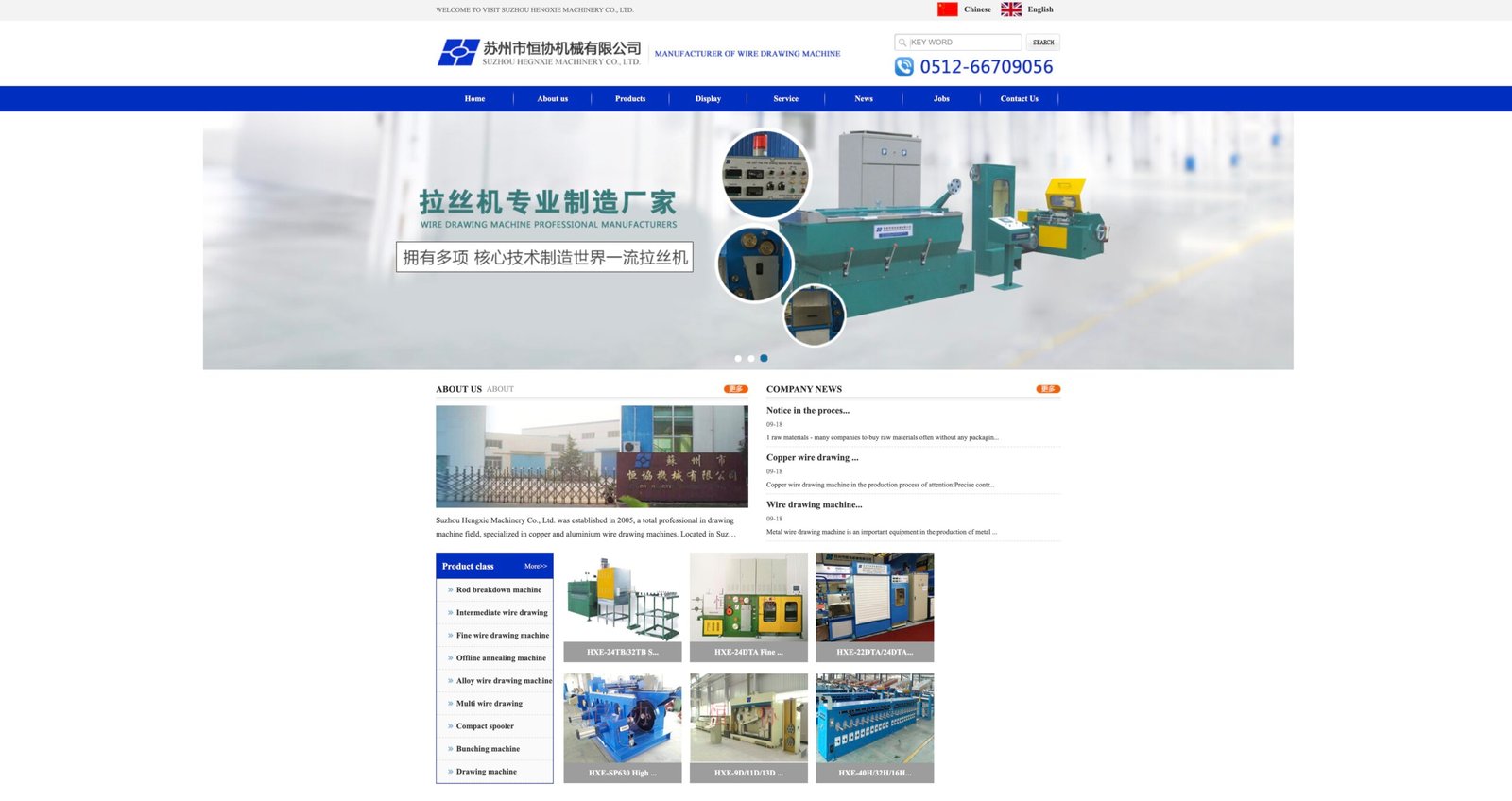 When shopping for wire drawing machines made of steel, you want a supplier that offers quality, precision, and longevity. This is precisely what Suzhou Hengxie Machinery Co., Ltd., a reputable company based in Suzhou, China, brings to the table. They have been serving clients with top-tier machinery for many years, specializing in steel wire drawing machines. With a reputation for high reliability and excellent customer service, they are the go-to supplier for all your steel wire drawing machine needs.
A key aspect that makes Suzhou Hengxie Machinery stand out is the variety of wire drawing machines they offer for steel and ball materials. Their extensive catalog includes options suitable for a range of steel and ball diameters. They specialize in machines for both non-ferrous and ferrous materials, ensuring that no matter your industry or application, you're likely to find a steel or ball solution that fits your needs.
When selecting a steel ball supplier, it's crucial to consider the technology they use. Suzhou Hengxie Machinery is at the forefront of technological advancements in the wire drawing industry. They employ state-of-the-art technology in their steel ball machinery, ensuring superior functionality and efficiency. This can result in improved productivity and, ultimately, increased profits for your business.
Let's talk about the longevity of the steel ball machines. Suzhou Hengxie Machinery prides itself on the durability of its steel ball wire drawing machines. They use high-quality steel and robust materials in the manufacture of their wire drawing machines, resulting in steel ball equipment that stands the test of time. This commitment to durability means fewer maintenance worries for you and a longer lifespan for your steel ball machinery.
Customer service is another area where Suzhou Hengxie Machinery excels. They offer professional pre-sale and after-sale support for steel products to ensure that you have all the help you need, right from the selection process to any potential troubleshooting down the line. Their support team is always ready to provide timely, effective solutions for steel, making your overall customer experience hassle-free and positive.
In conclusion, if you're looking for a wire drawing machine supplier that offers high-quality, technologically advanced machinery with reliable customer support, then Suzhou Hengxie Machinery Co., Ltd. could be the perfect fit for your needs. You can learn more about their product range and services by visiting their website here.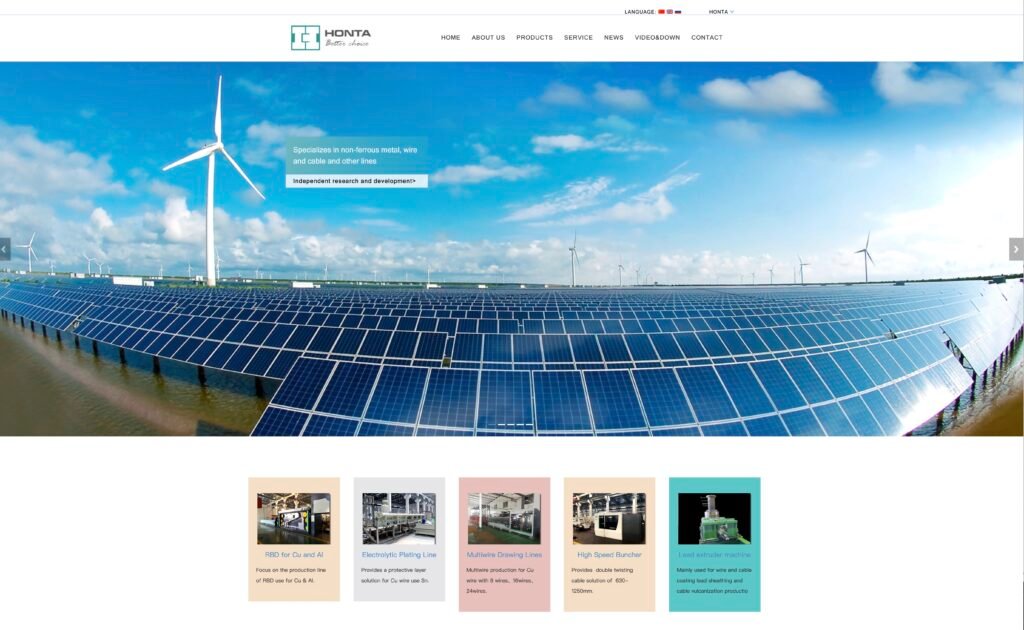 Choosing a wire drawing machine supplier involves finding a balance between quality, reliability, affordability, and steel. Luckily, with Jiangsu HONTA Mechanical & Electrical Co., Ltd., you don't have to compromise on any of these aspects.
Based in Jiangsu, China, HONTA has been a mainstay in the wire drawing industry, earning a well-deserved reputation for excellence in both their products and customer service. Here's what you, as a customer, can expect when choosing HONTA as your supplier.
In terms of product quality, HONTA's wire drawing machines truly stand out. They offer a wide range of wire drawing machines that are versatile, durable, and optimized for efficient operation. Whether you need machines for fine wire drawing or large-scale, industrial-grade wire processing, HONTA's product line has you covered.
One noteworthy aspect of HONTA's machinery is its technological innovation. The company continually invests in R&D to ensure their machines are at the forefront of the industry. HONTA's wire drawing machines feature advanced design concepts and automation capabilities that can lead to improved productivity and reduced labor costs in your business operations.
HONTA's products are not just about high-quality machines but also about ensuring longevity. They use robust and durable materials in their machines, ensuring a long lifespan and reducing the frequency of breakdowns. This means less downtime for your operations and better overall value for your investment.
As a customer, you'll be impressed by HONTA's commitment to providing exceptional after-sales service. They have a dedicated team ready to help with any technical issues you might encounter. From machine installation to troubleshooting and maintenance, HONTA's team ensures a smooth and stress-free customer experience.
Finally, affordability is a key advantage with HONTA. Despite the high quality and advanced technology of their machinery, HONTA ensures their products remain competitively priced. This makes it a preferred choice for businesses looking for high-performing wire drawing machines that don't break the bank.
To summarize, if you're in search of a wire drawing machine supplier that combines quality, innovation, durability, excellent customer service, and competitive pricing, Jiangsu HONTA Mechanical & Electrical Co., Ltd. is worth serious consideration. Check out their website here for more information.
Shijiazhuang Satle Machinery Manufacture Co., Ltd., headquartered in Shijiazhuang, Hebei Province, is a noteworthy player in the wire machinery manufacturing sector in China. Since its inception in 2001, they've established a strong presence both domestically and internationally. The company is housed in a sprawling 50,000 square meter facility, with an impressive annual turnover of approximately $20 million.
Satle's product range is quite diverse, encompassing wire drawing machines, wire stranding machines, and wire extrusion machines, amongst others. This extensive product lineup is a testament to the company's commitment to cater to a wide range of industrial needs.
An important aspect of Satle's offerings is their emphasis on quality and precision. They use advanced technology and carry out rigorous quality checks to ensure that every machine that leaves their facility is reliable and up to standard. This dedication to quality has helped them win the trust of customers worldwide.
If you prioritize quality control, robustness, and a broad selection, Shijiazhuang Satle Machinery Manufacture Co., Ltd. might be the supplier for you. Their comprehensive after-sales service, including technical support and training, is also a significant advantage for customers. Dive deeper into what they offer by visiting their website here.
Wuxi Pingsheng Technology Co., Ltd., located in Wuxi City, Jiangsu Province, is one of China's prominent wire drawing machine manufacturers. The company, spanning a vast 120,000 square meter area, was founded in 1985, marking an impressive longevity of over three decades in the industry. This certainly speaks volumes about their experience and reliability. Their annual sales hit the mark of $30 million, demonstrating a robust market presence.
When it comes to their product lineup, Wuxi Pingsheng Technology Co., Ltd. has a lot to offer. They produce a variety of wire drawing machines suitable for different materials, diameters, and industrial applications. This extensive array of options ensures they have something for almost every business need.
One aspect where Wuxi Pingsheng truly shines is their commitment to innovation. They have a dedicated research and development team, which is continually working on improving their machines' efficiency and performance. They have obtained numerous patents, demonstrating their ongoing commitment to innovation and technological advancement.
What sets Wuxi Pingsheng apart is their commitment to customer satisfaction. They offer tailor-made solutions based on customer requirements, ensuring that the machinery you get is optimized for your specific needs.
Moreover, their comprehensive after-sales service, including spare parts support, on-site installation guidance, and technical training, is a testament to their customer-centric approach.
If you value customization, innovation, and outstanding customer service, then Wuxi Pingsheng Technology Co., Ltd. is worth considering as your wire drawing machine supplier. You can learn more about their offerings by visiting their website here.
Situated in Jiangsu, Jiangsu Brainpower Intelligent Technology Co., Ltd is a recognized name in the industry of wire drawing machines. The company sprawls over an area of 80,000 square meters, providing it with the capacity to handle significant production demands. Founded in 2005, they have nearly two decades of experience, giving them a substantial edge in terms of industry knowledge and technical expertise.
The company boasts an impressive annual sales figure of approximately $50 million, a testament to its popularity and credibility in the market.
Jiangsu Brainpower Intelligent Technology Co., Ltd stands out due to its extensive product range that includes copper wire drawing machines, annealing machines, and tinning machines, among others. This comprehensive product portfolio makes them a one-stop solution for businesses with diverse needs.
The real standout quality of Jiangsu Brainpower is its dedication to intelligent technology. They heavily invest in research and development to integrate the latest technological advances into their machines. The integration of AI technology in their machines leads to increased efficiency, precision, and a reduction in manual labor, making them a frontrunner in the industry's tech-driven future.
From a customer's perspective, the company has much to offer. They provide excellent after-sales services, including 24/7 technical support, timely spare parts delivery, and detailed usage training to ensure their customers can make the most of their machines.
Furthermore, Jiangsu Brainpower has a remarkable global presence, with customers in more than 30 countries worldwide. This extensive customer base speaks volumes about their quality and reliability.
If your business values technological advancement and desires a future-ready solution, Jiangsu Brainpower Intelligent Technology Co., Ltd can be an excellent choice for your wire drawing machine needs. To explore their offerings further, you can visit their website here.
Allow me to walk you through one of the mainstays in the industry, Sanfeng Electromechanical Co., Ltd., which hails from the bustling province of Guangdong. Boasting a rich history that spans over 30 years, Sanfeng has continuously strived to become a leader in the wire drawing machine manufacturing sector. The company's influence spreads far and wide, with their expansive facility occupying a whopping 100,000 square meters. That's roughly 15 football fields! Their yearly sales are no less impressive, topping off at an astounding $60 million.
Over three decades of experience has shaped Sanfeng into a beacon of reliability and innovation in the industry. Their portfolio includes an array of wire drawing machines, including straight line, water tank type, and inverted vertical drawing machines, catering to a wide spectrum of needs. And trust me, these guys really know how to keep up with the times. Their in-house R&D team is always on the lookout for the next big tech upgrade to implement into their machines.
But Sanfeng's appeal doesn't end at their products. One of the main reasons customers gravitate towards them is their stringent quality control measures. Just picture this: every single machine they produce has to pass a series of rigorous tests to ensure it's up to the highest quality and performance standards. It's like a tough love school for machines, only those who ace their exams make the cut!
And if you're worrying about after-sales support, don't. Sanfeng has your back there as well, providing top-notch after-sales services that include maintenance, swift delivery of spare parts, and even technical guidance to help you get the most out of your machine.
Having successfully established a global footprint in over 40 countries, it's safe to say that Sanfeng has won the hearts of many customers worldwide. Their unwavering commitment to quality and superlative after-sales service makes them a strong contender for anyone looking to invest in reliable wire drawing machines.
So, are you interested in getting to know them better? You can check out their website here. If you're in the market for high-quality, efficient wire drawing machines, don't pass up the chance to consider Sanfeng Electromechanical Co., Ltd.
Conclusion
Choosing a reliable company is paramount as it directly impacts wire quality and operational efficiency. To assist you in making an informed decision, we have curated a list of the top 10 suppliers. Each supplier brings their unique advantages and offers excellent products. Further details about each supplier can be found below.
We have strived to provide fair and objective descriptions, taking into account various factors such as reputation, expertise, support, delivery times, pricing, and additional services. Should you require more information, please feel free to contact the suppliers directly.
By investing in a reputable supplier, you can elevate wire quality and drive the success of your business. Don't miss out on this invaluable opportunity!
FAQs
Q: What factors should I consider when choosing a wire drawing machine supplier?
A: Factors to consider include the supplier's industry experience, the range and quality of machines they offer, their quality control measures, after-sales service, and customer reviews. It's also essential to consider the company's commitment to innovation, as the technology used in these machines is continually evolving.
Q: Why are these suppliers considered the best in China?
A: The suppliers listed in this article are considered the best because of their extensive industry experience, innovative product range, quality control measures, excellent customer service, and positive customer reviews. These companies have also demonstrated their ability to keep up with the evolving technology in wire drawing machines.
Q: Can I buy from these suppliers if I'm not based in China?
A: Yes, most of these suppliers have an established international presence and are able to ship their products worldwide. It's always best to contact the supplier directly for more information about international shipping and handling.
Q: How do I contact these suppliers?
A: Most suppliers provide contact information on their websites, including email addresses, phone numbers, and sometimes a contact form you can fill out. It's best to visit their website and find their "Contact Us" page for specific information.
Q: How do I know which wire drawing machine is right for my needs?
A: The best way to determine this is to talk directly with the supplier. They can provide you with detailed information about each machine, including its specifications, capabilities, and recommended applications. Your specific needs, such as the type of wire you'll be processing and your production volume, will play a significant role in determining the best machine for your operation.